Cranberry Township, PA: S.R. Snodgrass, P.C., a full-service accounting and consulting firm known for its forward-thinking work with financial institutions, nonprofits, and other businesses, has a promoted Justin Palaschak to Manager and Zachary Macurak to Senior Manager of the firm's Audit & Assurance Services/External Audit Group.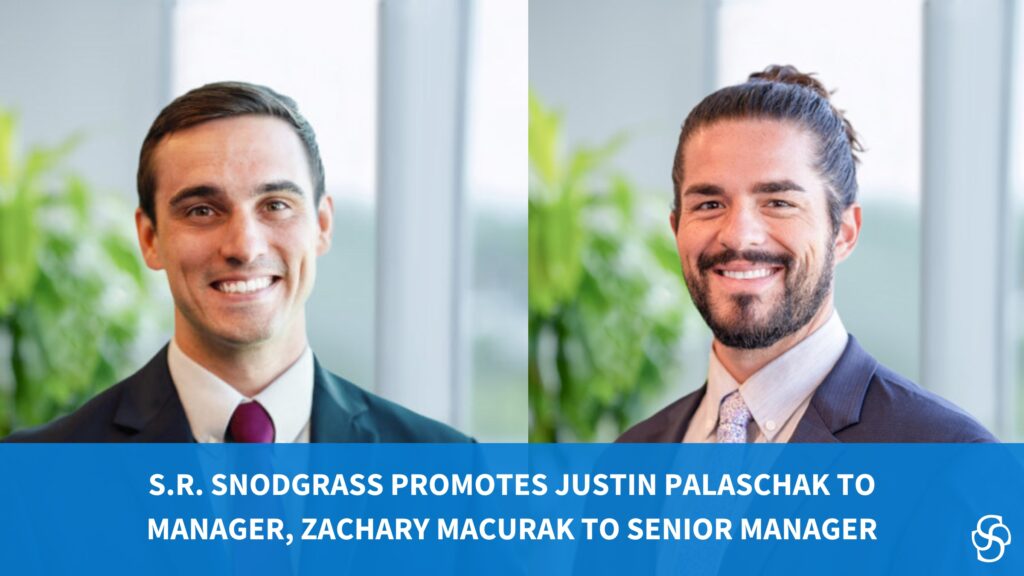 Mr. Palaschak brings considerable expertise in a variety of auditing and assurance areas, with particular focus on topics related to financial institutions, employee benefit plans, and broker-dealers. His background also includes extensive SEC experience with public reporting companies.
CPA Zachary Macurak is responsible for all aspects of audit engagements, from planning and performing the fieldwork to analysis of high-risk areas. He works closely with financial institutions and employee benefit plans, including 401(k) plans, defined benefit plans, and employee stock ownership plans. He brings considerable experience planning and coordinating audits of internal controls under the Federal Deposit Insurance Corporation Improvement Act.
Snodgrass President Chuck Marston said, "Both Zach and Justin have significantly impacted our firm in many ways in every position they have held, and I am sure that will continue. I look forward to seeing both continue to shape the future of our firm."
About S.R. Snodgrass
Founded in 1946, S.R. Snodgrass is a privately held, multi-faceted public accounting and consulting firm, known for innovative tax, assurance, technology, and financial advisory services for financial institutions, nonprofits, and businesses of all kinds. The firm has worked with more than 160 financial institutions in 16 states and employs more than 90 professionals. The firm is ranked among the country's top 300 public accounting firms according to Inside Public Accounting's 2022 list.

S.R. Snodgrass differs from many accounting firms due to its highly personalized approach for every client, with an emphasis on long-term relationships (some lasting over 40 years). The firm is committed to proactive client communications and provides additional insights through articles, white papers, speaking engagements, and other meaningful presentations designed to help clients succeed and prosper. It maintains offices in suburban Pittsburgh and Philadelphia, along with Wheeling, West Virginia, and Steubenville, Ohio.